When Inner City asked us to help with their 1st annual Superhero Fun Run/Walk we stopped the meeting and reached for our super creative rings. That was pretty awkward, because we carry those rings in our pants. Um, yeah, well, anyway…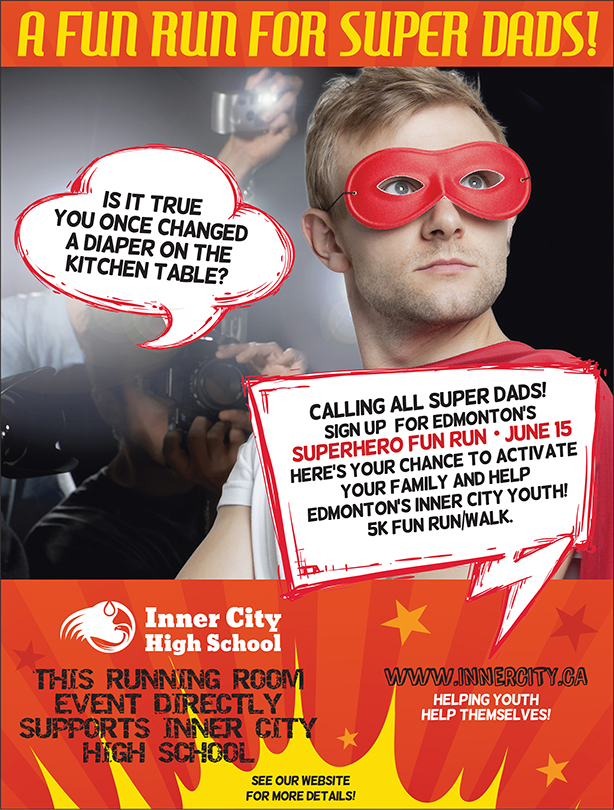 We helped the local Edmonton charity by producing posters, t-shirts, and supported that with email marketing campaigns and pre-advertising the event on Facebook. We monitored their website traffic and managed blog postings to coincide with key dates.
On June 15, the day of the race, the weather was awesome and we think everyone enjoyed being in our beautiful River Valley on Father's Day. For 9 am on a Sunday, there were loads of creative costumes and participants really got into showing off their super skills. Walkers and runners completed a gentle meandering course that went from Louise McKinney Riverfront Park into Riverdale and back.
Great fun, great cause! So glad we helped! You can learn more about Inner City on their website.